Blog
Grab a cup of inspiration and a seat....
we think you'll like it around here… .go poke around.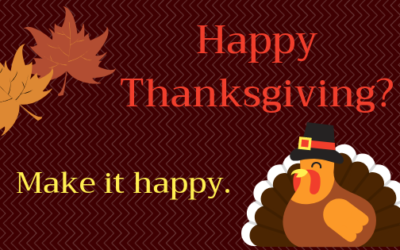 Happy Thanksgiving? Make it happy. It's officially the holiday season. The weather is cold. It's a short work week for most. Kids are home from college. The world is wonderful. Many are on their way right now to visit friends and family for the Thanksgiving holiday....
read more